Are Catholics Born Again?
The first 3 paragraphs below are from Catholic.com.
The Church understands that we are all sinners in need of a savior (Rom 5:12-21). We are inheritors of original sin and all its consequences, and by actual sin we distance ourselves from God. We can't save ourselves, but we don't need to: Jesus Christ has paid the price for our sins. The Catholic Church teaches that salvation comes through Jesus alone (Acts 4:12), since he is the "one mediator between God and man" (1 Tm 2:5-6).
The saving grace won by Jesus is offered as a free gift to us, accessible through repentance, faith, and baptism. We turn away from our sins, we are sorry for them, and we believe in Jesus Christ and the gospel. Repentance shows our willingness to turn from things that keep us from God, and baptism renews us, filling us with the grace necessary to have faith and to live it. This belief is more than just "head knowledge." Even the demons have that (Jas 2:19). It's more than just believing you're saved. Even the Pharisees had that (Jn 5:39). True, saving faith is one lived and exhibited daily: It is "faith working through love" (Gal 5:6, cf. Jas 2:1-26).
Sometimes the Church is accused of teaching "salvation by works," but this is an empty accusation. This idea has been consistently condemned by the Church. Good works are required by God because he requires obedience to his commands (Mt 6:1-21, 1 Cor 3:8, 13-15) and promises to reward us with eternal life if we obey (Mt 25:34-40, Rom 2:6-7, Gal 6:6-10, Jas 1:12). But even our obedience is impossible without God's grace; even our good works are God's gift (Rom 5:5, Phil 2:13). This is the real biblical plan of salvation.
______________________________________________________________
I became a Christian in my childhood and have a Pentecostal, Free Will / Southern Baptist background with a sprinkle of the Church of Christ mixed in. That was over a span of nearly 50 years before truly beginning my Catholic journey at the age of 50.
This page is important because of things like this exact statement online "If a Roman Catholic believes in the official Roman Catholic teaching on salvation, then he is "not" a Christian since the official RCC position is contrary to Scripture." This kind of non-sense exists offline as well.
By the way, who determines what's contrary to scripture and what's not? Many people come to WRONG conclusions because of their own personal interpretation of scripture.
As a former Protestant Christian of 40+ years, who is now a Catholic Christian, I am no less SAVED, no less BORN AGAIN, still love the same Jesus and on the road to the same heaven.
But what about those other Catholics? You know, the ones who are not converts. Since many Catholics don't know how to answer "protest terminology centric questions," they must not know Christ as Savior. So it's my job to lead them in the sinners prayer and they'll be BORN AGAIN CHRISTIANS. Yes, there is some sarcasm in this paragraph.
Obviously, me or you ( dear reader ) should not put people in a box by saying across the board statements like, "Catholics are not born again. Catholics are not saved." I know a lot of Catholics who love Jesus, serve Jesus, are strong in their faith, love scripture and don't just think because they say "I'm Catholic" means they have a special ticket to heaven.
I'm not talking about Catholics who are only Catholic in name. I'm also not talking about FORMER Catholics who did not truly know Catholic teachings. I'm talking about authentic, faithful Catholics. These Catholics are no less SAVED and no less BORN AGAIN than our Protestant brothers and sisters.
I like paragraph 432 and paragraph 1989 from the Catechism of the Catholic Church:
432 The name "Jesus" signifies that the very name of God is present in the person of his Son, made man for the universal and definitive redemption from sins. It is the divine name that alone brings salvation, and henceforth all can invoke his name, for Jesus united himself to all men through his Incarnation, so that "there is no other name under heaven given among men by which we must be saved.
1989 The first work of the grace of the Holy Spirit is conversion, effecting justification in accordance with Jesus' proclamation at the beginning of the Gospel: "Repent, for the kingdom of heaven is at hand."38 Moved by grace, man turns toward God and away from sin, thus accepting forgiveness and righteousness from on high. "Justification is not only the remission of sins, but also the sanctification and renewal of the interior man.
"Are Catholics Born Again?" or another way of asking the question is "Are Catholics Saved?"
Are you SAVED?
A CATHOLIC RESPONSE...
1) I have been SAVED. ( By Grace through Faith, Baptism, repentance, believing, etc. )
2) I am being SAVED. ( Philippians 2:12 "...work out your own salvation with fear and trembling;" )
3) I hope to be SAVED. ( Matthew 24:13 "But he who endures to the end will be saved." )
I firmly believe that any Catholic that is living the faith as the Catholic Church truly teaches ( not the twisted anti-Catholic views ) are "Born Again Christians" or "Saved." But saved from a Catholic perspective is not a "once saved always saved" version of Salvation, nor do all Protestants believe in "once saved always saved" either. The Catholic view is the correct Biblical interpretation from Matthew 24:13 "But he who endures to the end will be saved." There are also many protestants who believe that way as well. In other words, Salvation is not one and done  "once saved always saved."
Let's First Look At A Popular Protestant View of "Born Again" or "Salvation" or "Being Saved:"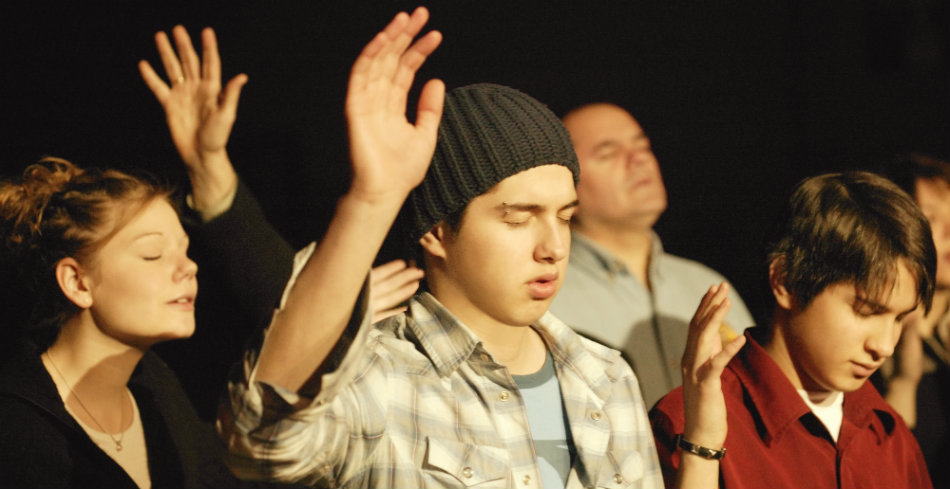 Let's look at what many ( not all ) Protestants understand as "Getting Saved or Being Born Again:" If someone believes that Jesus Christ is the Son of God, Jesus is part of the Trinity (Father, Son, Holy Spirit), Jesus died on the cross to shed His blood for the sins of the world, Jesus rose on the 3rd day, Jesus ascended to heaven and is seated at the right hand of God The Father, an individual confesses their sins direct to God ( by saying the short Sinners Prayer that is not in the Bible ) and invites Jesus into their heart to become their personal Lord and Savior, they are "Born Again" or "Saved."
The key thing that is left out above is Baptism which is symbolic ( see Born Again In Baptism ) at most Protestant churches and something I was first exposed to as being "KEY" to being Born Again in The Church of Christ ( see also argument thief on the cross ).
Here's an example of the Sinners Prayer: "Dear God, I know I'm a sinner, and I ask for your forgiveness. I believe Jesus Christ is Your Son. I believe that He died for my sin and that you raised Him to life. I want to trust Him as my Savior and follow Him as Lord, from this day forward. Guide my life and help me to do your will. I pray this in the name of Jesus. Amen."
A prayer like the one above may be said at an altar call ( coming forward to the altar typically at the end of a service ). Also at the end of a service after preaching, the minister may say something like "with every head bowed and every eye closed, if you want to know Jesus ( be born again, get saved, be saved, etc.), repeat this prayer after me." If someone is sincere about saying the prayer, they are now "BORN AGAIN" or "SAVED."
Both the altar call and the bowing heads are Protestant traditions which is what I come from. I say traditions because some Protestants will point at things like the SIGN OF THE CROSS as a Catholic tradition which many Protestants object to because it's not in the Bible. So there is a double standard with many Protestants who point at Catholic practices.
I'm not saying that all of this is completely wrong. I'm just saying it's not all in the Bible which is often a strong stance of Sola Scriptura Protestants who often ask where is that in the bible?
It's interesting that there is nothing in the Bible about saying the Sinners Prayer to be "born again" ( a variation came along as early as 1,700's  which is well after the Protestant reformation in the 1500's ). The Sinners Prayer was more widely used in 1800's,  but it became very popular in the 1900's.
There is nothing in the Bible about accepting Jesus as your "personal" Lord and Savior. Don't misinterpret what I'm saying, I believe that every Christian should have a personal relationship with Jesus Christ. I'm simply stating this because many Protestants seem to love asking "Where is that in the Bible?" The Sinner's Prayer and accepting Jesus as your personal Lord and Savior are not in the Bible along with a lot of other things that Protestants teach, practice and believe that are often simply Protestant tradition.
Yes, a lot of people have come to know Jesus through this simple prayer, so I'm not saying that it doesn't have value. However, faith formation, church attendance, small groups, bible study, personal prayer, baptism ( often called believers baptism and considered symbolic but important - Catholic view is not symbolic ), growing in the faith and more makes a difference.
In the end, God is the judge not you and not me. Only God knows the heart and the intention. I'm thankful of that.
Read:  "WHERE IS THAT IN THE BIBLE?" – THE PROTESTANTS "SOLA" PREDICAMENT .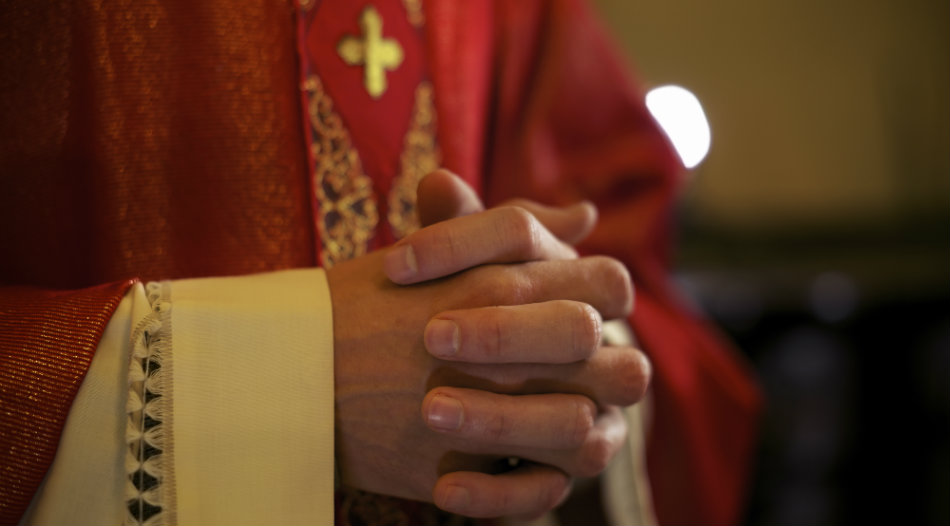 Catholics Are Not Even Christians! ( Nonsense )
Some Protestant Christians believe that Catholics are "NOT Born Again" and "ARE NOT" even Christians. Part of the reason is because many Catholics don't know how to answer these three classic Protestant ( tradition ) questions: "Are you Born Again?" or "Are You Saved?" or "If you died today, would you go to heaven?" The other core reasons are usually focused around Catholic teachings vs. Protestant teachings like the "misconception" of believing Catholics worship Mary or like one local faithful Protestant Christian answered when asked "What do you know about Catholics? "They worship the Pope." It's confusion like this that creates a mess among Christians. For the record, any Catholic that worships Mary or worships the Pope is utterly confused about the truth of Catholicism and are not in line with true Catholic teachings. It's much like a Protestant that thinks joining the local church and attending church on an occaisional basis is all it takes to get to heaven. Both sides that are informed know that Jesus said in John 14:6 ""I am the way, and the truth, and the life; no one comes to the Father, but by me."
"Are you Born Again?" or "Are You Saved?" are often simply terminology issues that are not as commonly used in the Catholic Church. The question of "If you died today, would you go to heaven?" from a Catholic ( who knows their faith ) would likely be based upon the Catholic belief that you can lose your salvation ( as well as some Protestants like the Pentecostal church I was raised in ) and end up in Hell for eternity or that when you die that you may end up in Purgatory. For the "once saved always saved" Southern Baptist that could potentially ask this question, the person being asked should be able to quickly and confidently answer "Without a doubt, I know for sure that would go to heaven."
If a Catholic was to reply with "I don't want to end up in hell. I would hope that I would go to heaven, but I could end up in Purgatory." This type of response could be interpreted as "this poor Catholic doesn't have a personal relationship with Jesus Christ and is not saved."  This poor lost soul needs to be led down the Romans Road ( further down this page ) and be led into repeating the Sinner's Prayer so that he or she can be "Born Again" or "Saved" the Protestant way not the wrong Catholic way.
The above is one of many reasons Catholic's need to KNOW THEIR FAITH. Many Protestants believe Catholic's need evangelizing and that Catholic's need to leave the Church that Christ founded which is the Catholic Church. Sadly, many Protestants, including ex-Catholics, do not understand Catholicism and they speak out of ignorance.
Remember, Matthew 7:1-3 "Stop judging, that you may not be judged. For as you judge, so will you be judged, and the measure with which you measure will be measured out to you. Why do you notice the splinter in your brother's eye, but do not perceive the wooden beam in your own eye?"
Now, Let's Look At What Catholics Really Believe:
Any Catholic that knows their faith and lives it daily ( like any good Protestant Christian ) believes that Jesus Christ is the Son of God, Jesus is part of the Trinity (Father, Son, Holy Spirit), Jesus died on the cross to shed His blood for the sins of the world, Jesus rose on the 3rd day, Jesus ascended to heaven and is seated at the right hand of God The Father, a practicing Catholic knows to confess sins ( to a Priest with an act of contrition to God ) and believes that water baptism is a necessary part of salvation ( not just symbolic ) as clearly shown in the New Testament ( Here are only a few of many scriptures: Jesus was baptized Matthew 3:13-17 | Jesus answered Nicodemus John 3:5 | Peter said be baptized Acts 2:38 | Baptism now saves you 1 Peter 3:20–21 ) ( argument thief on the cross ).
Catholics recite the The Nicene Creed at every Sunday Mass:
I BELIEVE IN ONE GOD,
THE FATHER ALMIGHTY,
MAKER OF HEAVEN AND EARTH,
OF ALL THINGS VISIBLE AND INVISIBLE.
I BELIEVE IN ONE LORD JESUS CHRIST,
THE ONLY BEGOTTEN SON OF GOD,
BORN OF THE FATHER BEFORE ALL AGES.
GOD FROM GOD, LIGHT FROM LIGHT,
TRUE GOD FROM TRUE GOD,
BEGOTTEN, NOT MADE, CONSUBSTANTIAL WITH THE FATHER;
THROUGH HIM ALL THINGS WERE MADE.
FOR US MEN AND FOR OUR SALVATION
HE CAME DOWN FROM HEAVEN,
AND BY THE HOLY SPIRIT WAS INCARNATE OF THE VIRGIN MARY,
AND BECAME MAN.
FOR OUR SAKE HE WAS CRUCIFIED UNDER PONTIUS PILATE,
HE SUFFERED DEATH AND WAS BURIED,
AND ROSE AGAIN ON THE THIRD DAY
IN ACCORDANCE WITH THE SCRIPTURES.
HE ASCENDED INTO HEAVEN
AND IS SEATED AT THE RIGHT HAND OF THE FATHER.
HE WILL COME AGAIN IN GLORY
TO JUDGE THE LIVING AND THE DEAD
AND HIS KINGDOM WILL HAVE NO END.
I BELIEVE IN THE HOLY SPIRIT, THE LORD, THE GIVER OF LIFE,
WHO PROCEEDS FROM THE FATHER AND THE SON,
WHO WITH THE FATHER AND THE SON IS ADORED AND GLORIFIED,
WHO HAS SPOKEN THROUGH THE PROPHETS.
I BELIEVE IN ONE, HOLY, CATHOLIC AND APOSTOLIC CHURCH.
I CONFESS ONE BAPTISM FOR THE FORGIVENESS OF SINS
AND I LOOK FORWARD TO THE RESURRECTION OF THE DEAD
AND THE LIFE OF THE WORLD TO COME.
AMEN.
If a faithful Catholic has been baptized "in the name of the Father, and of the Son, and of the Holy Spirit" as Jesus commanded in Matthew 28:19, 100% believes everything he or she is saying in the Nicene Creed above, confesses their sins, believes that Salvation is through Jesus Christ and lives a Christian life as taught by the Church, then why from many ( not all ) Protestant's perspective are Catholics "Not Born Again" and/or are "Not Even Christians?" The interesting thing is that faithful Catholics view Salvation as even deeper than what I have described here. For faithful Catholics, it's faith in action.
The Catholic Church teaches that Salvation is through Jesus Christ. CCC617 states "The Council of Trent emphasizes the unique character of Christ's sacrifice as "the source of eternal salvation and teaches justification for us." And the Church venerates his cross as it sings: "Hail, O Cross, our only hope." and CCC620 states "Our salvation flows from God's initiative of love for us, because "he loved us and sent his Son to be the expiation for our sins" ( 1 John 4:10 ). "God was in Christ reconciling the world to himself" ( 2 Corinthians 5:19)."
Don't be confused by misconceptions like "No Salvation Outside the Catholic Church" and this as well "No Salvation Outside the Church: Reply to Pastor Bill Keller."
You should also look into the Seven Sacraments of The Catholic Church which are an important part of the Catholic life especially the Eucharist ( Holy Communion - Symbolic as The Lord's Supper in many Protestant churches ).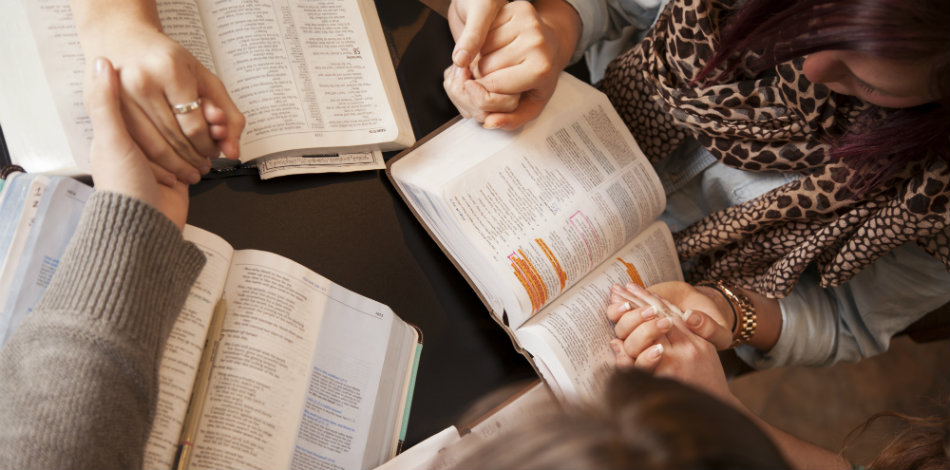 Above: Reading the Bible together - Praying together - Living the Faith | Believe is a verb and a verb is an action word. When we act, we do. Is that not works?

Luther And Faith Alone:
"Yes, since faith alone suffices for salvation, I need nothing except faith exercising the power and dominion of its own liberty." ― Martin Luther, On Christian Liberty
I pulled this from the internet ( not from Luther ): "The Bible is clear that we are saved by faith alone. Abraham was saved by faith, and we are saved by faith (Romans 4:1-25; Galatians 3:6-22)." I recommend reading scripture in complete context and not cherry picking scripture to attempt to prove a point that is not completely true.
Luther came along in the 1500's and used "Faith Alone" ( among other "Alone" doctrines ) so hard that many people see the Catholic form of Salvation as a works based system. Many Protestants actually think that Catholics believe that they are saved by their works. The promise of eternal life in heaven through "works alone" is not taught by the Catholic Church. See "Are Good Works Necessary for Salvation," it will provide a better understanding from a Catholic point of view.
My Pentecostal upbringing taught me to believe that my life should reflect a life that is Christ like which doesn't just happen by faith alone. It means that I should do some things and take some actions ( works ) like go to church, read my Bible, spend time in prayer, live my faith, share my faith and much more. No Bible professing "Sola Scriptura" ( another Luther invention ) Protestant would likely deny these things are an important part of the Christian life along with many other actions. Well, that's NOT "faith alone." It's "faith" and action ( works ).
The Catholic view is not either "faith" or either "works." But it's both faith and works. In other words, saying you are a Christian should include showing you are a Christian. Yes, Catholics are saved by God's Grace through faith in Jesus Christ, but it doesn't stop there. Jesus said in Matthew 25:36 "I was naked and you clothed me, I was sick and you visited me, I was in prison and you came to me."
I'm not the final judge. I know God is. But I have a difficult time with someone accepting Christ through "faith alone."  Then, they sit on their couch, never attending church, never reading their Bible, taking zero Christ like actions for the remainder of their life and believe that they have the assurance of heaven because they said the Sinner's Prayer one Sunday morning at church. Part of the "once saved always saved" argument is that the person was never "truly saved" to begin with. But if they had faith and sincerely believed at one definable moment in time ( that one Sunday morning ), then what's the problem? Maybe "faith" and "believing" ( a verb ) require a little more from the believer.
I think if anyone studies the Word of God ("rightly dividing the word of truth" - 2 Timothy 2:15 ) that it can be clearly shown that we all need "more than faith alone" to gain eternal life. Don't get me wrong, faith is critical, but I think the Bible is clear that it's "not faith alone."
Faith Without Works Is Dead - James 2:14-26

14 What good is it, my brothers, if someone says he has faith but does not have works? Can that faith save him? 15 If a brother or sister is poorly clothed and lacking in daily food, 16 and one of you says to them, "Go in peace, be warmed and filled," without giving them the things needed for the body, what good is that? 17 So also faith by itself, if it does not have works, is dead. 18 But someone will say, "You have faith and I have works." Show me your faith apart from your works, and I will show you my faith by my works. 19 You believe that God is one; you do well. Even the demons believe—and shudder! 20 Do you want to be shown, you foolish person, that faith apart from works is useless? 21 Was not Abraham our father justified by works when he offered up his son Isaac on the altar? 22 You see that faith was active along with his works, and faith was completed by his works; 23 and the Scripture was fulfilled that says, "Abraham believed God, and it was counted to him as righteousness"—and he was called a friend of God. 24 You see that a person is justified by works and not by faith alone. 25 And in the same way was not also Rahab the prostitute justified by works when she received the messengers and sent them out by another way? 26 For as the body apart from the spirit is dead, so also faith apart from works is dead.
This article "Belief Requires Action" is not written from a Christian or religious perspective, but it shows believe is more than just thinking something. Remember, believe is a VERB.
________________________________________________________________________________________________________________________________________________________
BONUS MATERIAL - "If You Died Today, Would You Go To Heaven?" - BE READY! 
I Peter 3:15 "but sanctify Christ as Lord in your hearts. Always be ready to give an explanation to anyone who asks you for a reason for your hope,"
I was very involved in a Pentecostal church from childhood until about age 17 and there are a lot of things that I still like about the Pentecostal church that I was raised in. It did give me a solid foundation.
Like many young people, from age 17 to age 21 was my falling away period and like many Protestants, I later re-dedicated my life to Christ. FYI, my wife and I married when I was 22. I knew that it was time to grow up and stop living a life of sin.
As an adult, most of my time has been spent in the Baptist church with some it spent in the Pentecostal church I was raised in with a fair amount of church attendance at "The Church of Christ" which is the church my wife was raised in.
Below is a common "BAPTIST" way of sharing the Gospel ( also known as witnessing ) to lead someone to a personal relationship with Jesus Christ as their personal Lord and Savior. To my knowledge, except for Free Will Baptist, most of the remaining Baptist believe in "Once Saved - Always Saved" which I have never believed in.
As a Catholic, be prepared for an encounter like you see below. But if you are a faithful Catholic, following what the church actually teaches, you can have a conversation with confidence and be sure you invite the person trying to "get you saved" to Mass with you.
It starts with a question similar to this: "If you died today, would you go to heaven?"
Depending on your reply, you may be opening yourself up for a Romans Road Journey.
John 3:16 - "For God so loved the world that he gave his one and only Son, that whoever believes in him shall not perish but have eternal life."
Romans 3:23 - "For all have sinned and fall short of the glory of God."
Romans 5:8 - "But God demonstrates His love toward us, in that, while we were still sinners, Christ died for us."
Romans 6:23 - "But the wages of sin is death, but the gift of God is eternal life in Christ Jesus our Lord."
Roman 10:9-10 - "That if you confess with your mouth, "Jesus is Lord," and believe in your heart that God raised Him from the dead, you will be saved."
Romans 10:13 - "For whoever will call upon the name of the Lord will be saved."
Romans 11:36 - "For from Him and through Him and to Him are all things. To Him be the glory forever! Amen."
After the above "Romans Road" is shared, the next part goes something like this:
1) Are you ready to accept Jesus into your heart as your personal Lord and Savior? (Great)
2) Let's pray the sinners prayer together. All you need to do is repeat after me: "Dear God, I know I'm a sinner, and I ask for your forgiveness. I believe Jesus Christ is Your Son. I believe that He died for my sin and that you raised Him to life. I want to trust Him as my Savior and follow Him as Lord, from this day forward. Guide my life and help me to do your will. I pray this in the name of Jesus. Amen."
3) Final advice, find (action item) a good bible believing church, get involved (action item), pray (action item) and study (action item) the bible. That sounds like LIVING YOUR FAITH (action items) or "Faith" and "Works" - Sorry, it's not "Faith Alone" nor is it "Works Alone." No one earns their Salvation through "Works Alone."
___________________________________________________________________________________________________________________________________________________________
Practical Suggestions When Witnessing to Catholics is definitely one of best non-Catholic documents that I have seen from a loving approach. However, I don't think Protestant Christians should witness to Catholic Christians in an attempt to get them "SAVED" or "BORN AGAIN." I think Christians should have conversations about their faith without arguing. This PDF seems to take a non-argumentative approach. However, it's still an attempt to get Catholics away from Catholicism.
As for Catholic views this PDF is pointing out, you can likely find every answer to the Catholic position by searching on Catholic.com.
I also often do Google searches that I put in what I'm searching for followed by the words Catholic Answers like this:
Relics Catholic Answers which the first 3 Google results returned were Catholic.com.
Here's one of the articles on relics. I used this example because this PDF mentions relics. Whether you are a Catholic or non-Catholic, you should seek to understand both positions.
Repetitious Prayer Catholic Answers which returns an article on Catholic.com from one of my favorite Catholic Apologists and Former Baptist / Assemblies of God faithful Christian: Tim Staples.
Do Catholics Pray "Vain Repetitions?" is the title of the article and Tim dives right in addressing Matthew 6:7 which is used in the PDF above about witnessing to Catholics.
________________________________________________________________________________________________________________________________________________________
With everything that I have said above, whether you are a Catholic Christian or a Protestant Christian, don't let an opportunity slip by to share your CHRISTIAN faith and the love you have for Jesus ( especially when someone is on their death bed whether a Pastor / Priest ( also referred to as Pastor ) is around or not ).
Although I mentioned that the Sinners Prayer is not in the Bible, I never said that using it when sharing your faith should be avoided at all cost. I wouldn't hesitate to use the Sinners Prayer; however, I do believe that there is far more to being a Christian than saying that simple prayer.
In the end, only God knows the true heart and only God knows the fate of each of us. But I do believe that we all have a responsibility to live out and share our faith. Personally, I need to get better at sharing my faith.

Remember, Are You Saved?

A CATHOLIC RESPONSE...
1) I have been SAVED. (By Grace through Faith, Baptism, repentance, believing, etc. )
2) I am being SAVED. ( Philippians 2:12 "...work out your own salvation with fear and trembling;" )
3) I hope to be SAVED. ( Matthew 24:13 "But he who endures to the end will be saved." )
At the end of the Sermon on the Mount, Jesus said in Matthew 5:13-16 "You are the salt of the earth; but if salt has lost its taste, how shall its saltness be restored? It is no longer good for anything except to be thrown out and trodden under foot by men. "You are the light of the world. A city set on a hill cannot be hid. Nor do men light a lamp and put it under a bushel, but on a stand, and it gives light to all in the house. Let your light so shine before men, that they may see your good works and give glory to your Father who is in heaven." Christians should be changed through Jesus Christ. We should all be praying for less of "ME" in our lives and "MORE OF JESUS" in our lives. Watch the music video "Different" by Micah Tyler below:
________________________________________________________________________________________________________________________________________________________
Note: CCC references are referring to the 
Catechism of the Catholic Church
Here's an article from a Catholic perspective: "Are Catholics Born Again?"
If you want to be equipped with something to hand out, Visit Catholic Answers to buy Catholic Tracts like "Salvation: Are Catholics Born Again?"
Please use the SHARE BUTTONS below to SHARE this page: