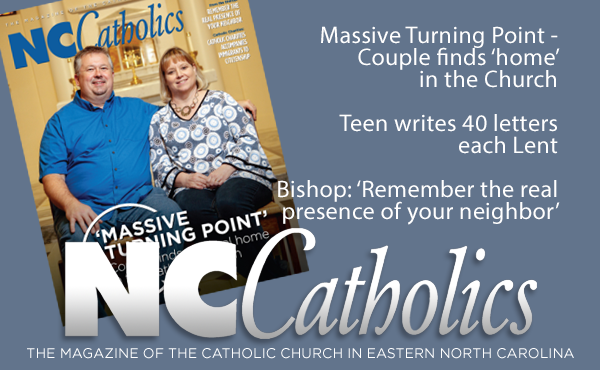 Catholic Transformation
John 3:16 "For God so loved the world that he gave his only Son, so that everyone who believes in him might not perish but might have eternal life."
Whether you're a practicing Catholic, fallen away Catholic, considering converting to Catholicism, active or inactive in a non-Catholic Christian denomination, adhere to a non-Christian religion, are agnostic, are atheist, etc., Catholic Transformation is for anyone interested in learning more about the Catholic faith and the Love of Jesus Christ. The site is loaded with helpful links and content.
At the end of the Sermon on the Mount, Jesus said in Matthew 5:13-16 "You are the salt of the earth; but if salt has lost its taste, how shall its saltness be restored? It is no longer good for anything except to be thrown out and trodden under foot by men. "You are the light of the world. A city set on a hill cannot be hid. Nor do men light a lamp and put it under a bushel, but on a stand, and it gives light to all in the house. Let your light so shine before men, that they may see your good works and give glory to your Father who is in heaven." Christians should be changed through Jesus Christ. We should all be praying for less of "ME" in our lives and "MORE OF JESUS" in our lives. Watch the music video "Different" by Micah Tyler below:

Fulton Sheen said
"There are not over a hundred people in the United States who hate the Catholic Church.  There are millions, however, who hate what they wrongly believe to be the Catholic Church-which is, of course, quite a different thing.  These millions can hardly be blamed for hating Catholics because Catholics "adore statues"; because they "put the Blessed Mother on the same level with God"; because they say "indulgences is permission to commit sin"; because the Pope is a Fascist"; because the "Church is the defender of Capitalism."  If the Church taught or believed any one of these things it should be hated, but the fact is that the Church does not believe nor teach any one of them.  It follows then that
the hatred of the millions is directed against error and not against the truth
.  As a matter of fact, if we as Catholics believed all of the untruths and lies which were said against the Church, we probably would hate the Church a thousand times more than they do."
Matthew 12:36-37 - Jesus Speaking: "I tell you, on the day of judgment men will render account for every careless word they utter; for by your words you will be justified, and by your words you will be condemned."
I take what I say on this website very seriously. My hope is that I'm being Christ like in my approach. However, I know that some will not agree with what I am saying. There may be some who even get offended by my words: For that, I apologize in advance.

We are glad that you found CatholicTransformation.com. Please feel free to contact us or SHARE our site using these buttons: