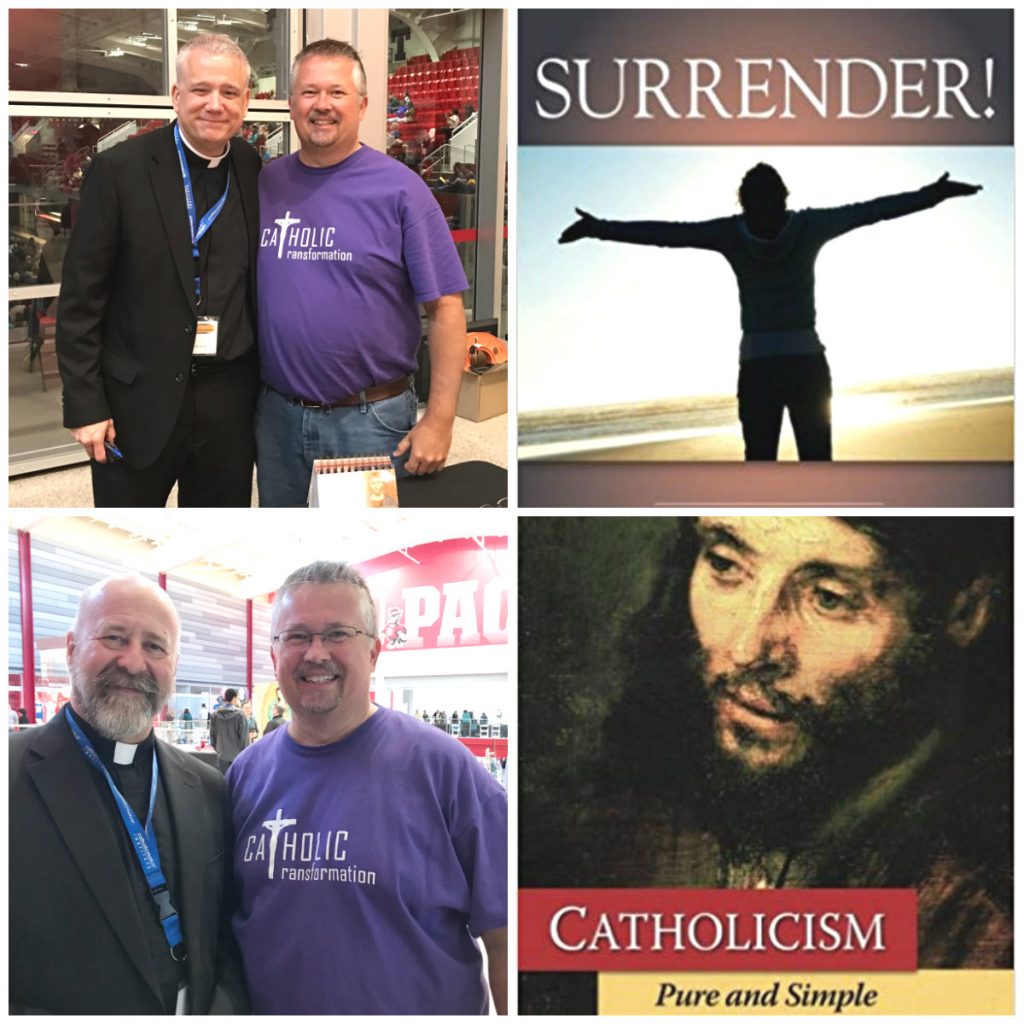 I met both Fr. Larry Richards and Fr. Dwight Longenecker at the 2019 Ignited by Truth Conference in Raleigh, North Carolina which is my home area.
I'm looking forward to reading both of the books that I bought "Surrender" by Father Larry Richards and "Catholicism Pure & Simple" by Fr. Dwight Longenecker.
Fr. Larry Richards is currently on Open Line on EWTN on Thursday's a 3 p.m. EST. You can listen live on Sirius Channel 130 or in the Raleigh NC area from about Danville VA to close to Wilmington NC on AM Channel 540. You can also listen live on the EWTN app or listen to audio on demand via the app with several past episodes available. Fr. Larry's website is The Reason for Our Hope.
Fr. Dwight Longenecker's website can be found here and Fr. Longenecker also has a very low cost subscription membership option found here. Fr. Longenecker was brought up in an Evangelical home and was an ordained Anglican Priest. He and his family were received into the Catholic Church in 1995.
I think some people get confused that I may put my faith in men instead of Christ because I share pictures like these or talk positively about a Priest. However, my faith is in Jesus Christ not in man. But we need to pray for our Priests and bring attention to those standing firm in the Catholic faith.
I encourage you to pray for me and this website along with all the Catholic faithful but especially for those who are lost without Christ and those who know Christ but are seeking the TRUTH.