There is no one single reason that I decided to become Catholic. However, there are several reasons in this post that made a huge difference for me like "One, Holy, Catholic and Apostolic" which are the four marks of the Catholic Church.
Catholic means universal. According to Catholic Answers, "The Greek roots of the term "Catholic" mean "according to (kata-) the whole (holos)," or more colloquially, "universal." At the beginning of the second century, we find in the letters of Ignatius the first surviving use of the term "Catholic" in reference to the Church. At that time, or shortly thereafter, it was used to refer to a single, visible communion, separate from others."
I believe, as the Catholic Church teaches, that an individual doesn't have to become Catholic to make it to heaven ( Salvation Outside The Church ). However, I also believe that there is more accountability to those who know the truth and reject it.
I know that those who endure to the end are saved by God's Grace through faith by believing in Jesus Christ whether Catholic or non-Catholic can one day spend eternity in Heaven. However, I have never believed, even when I was a Southern Baptist ( Pentecostal upbringing ), in "once saved always saved."
I also believe that once an individual ( me ) discovers what he believes to be the fullness of truth and the visible Church that Jesus Christ founded that he is then responsible to God for what he decides to do with that knowledge. I think we are all held accountable to God for what we know is truth and what we do or do "NOT" do with that knowledge. God knows the heart. None of us can fool God.
______________________________________________________________________________________________________________________
Did Christ want us all to be one?
Jesus prayed to the Father in John 17:20-23 "I do not pray for these only, but also for those who believe in me through their word, that they may all be one; even as thou, Father, art in me, and I in thee, that they also may be in us, so that the world may believe that thou hast sent me. The glory which thou hast given me I have given to them, that they may be one even as we are one, I in them and thou in me, that they may become perfectly one, so that the world may know that thou hast sent me and hast loved them even as thou hast loved me."
I have believed for most of my adult life that Protestantism often created confusion not true oneness, but I could never put my finger on it: "once saved always saved vs. losing your salvation" - "speaking in tongues as only a gift to the early church vs. speaking in tongues is relevant to today" - "alcohol in moderation is OK vs. alcohol will send you to hell" - "baptism is symbolic vs. necessary for salvation" - and what about the "Mormons" who believe that Joseph Smith ( around 1820 ), at the age of 14, had a vision: "God the Father and His Son, Jesus Christ, appeared to Joseph and told him the true Church of Jesus Christ was not on the earth and They had chosen Joseph to restore it." ( Source LDS Website ) or what about "Jehovah's Witness" that started when a group of Bible students "compared the doctrines taught by the churches with what the Bible really teaches. They began publishing what they learned in books, newspapers, and the journal that is now called The Watchtower—Announcing Jehovah's Kingdom." ( Source JW Website)
You may think that there is no way the "Mormons" or the "Jehovah's Witness" can be right. I mean really: It's common among most Christians that "Mormons" and "Jehovah's Witness" are "not" true Christians. But who decides? Many would answer that it can be proven from the "Word of God." All a Christian needs is the Bible Alone ( Sola Scriptura ) and to be led by the spirit. However, both "Mormons" and "Jehovah's Witness" use scripture to back up their claims. They are using the "Word of God" to prove they are right ( or at least in their minds ).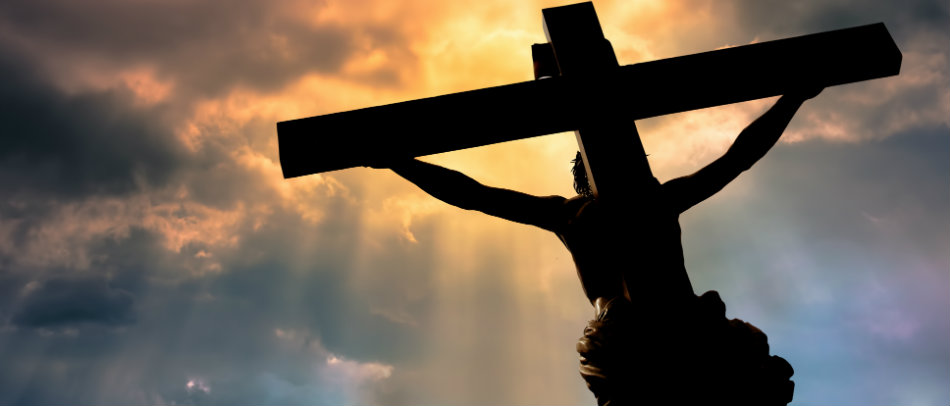 As long as John 3:16 is at the center of it all "For God so loved the world that he gave his only Son, that whoever believes in him should not perish but have eternal life." Then, true Christians can spend a lifetime arguing everything else because the non-essentials don't matter. Really?
I have wondered about why there are so many denominations ( including non-denominations ), why so many churches split and why Christians cannot agree? But, like many Bible Christians, I came to the conclusion that the Church is invisible and it's simply made up of all true Christians. You know, those Christians who believe in the essentials. The non-essentials don't really matter.
Many Christians that believe the essentials are what true Christians must agree on typically don't believe that "Mormons" and "Jehovah's Witness" are really true Christians especially in main stream denominationalism nor do I believe they are because they distort Christ for one thing ( all too intense to cover here ). But there are some of these same Christians who believe in the essentials that say the Catholic Church is "The Whore of Babylon," that Catholicism is "NOT" Christian, Catholicism is the largest cult and that Catholics need to leave the Church. Who decides who is right? Is it up to each individual with the Bible alone being led by the Spirit? Private Interpretation of Sacred Scripture? 
Would the God of the universe that created all things visible and invisible really create an invisible church ( that almost seems almost laughable - sorry if that offends you ) that has led to thousands of denominations ( a lot to do with private interpretation ) with millions of Christian people in disagreement but primarily over those non-essentials not the really the core important essentials? So what are the essentials? Who decides?
Is it possible that Christ established a visible Church during his earthly ministry and the there was leadership ( apostles' ) in His Church that is still in existence today through apostolic succession? Is it possible this all came through training, "Sacred Tradition" and the laying on of hands? Were the 3,000 souls in Acts 2:41-42 added to the invisible Church? "So those who received his word were baptized, and there were added that day about three thousand souls. And they devoted themselves to the apostles' teaching and fellowship, to the breaking of bread and the prayers." I not only believe that the Church is visible, but I believe it to be true through scripture and history. I also believe that the visible Church is still in existence today: "The Catholic Church."
Let's take a look at what makes far more logical sense ( with Biblical support ) than the countless divisions in Protestantism and the never ending splitting that is usually over what is considered the non-essentials. But still essential enough to split up a congregation.
1) In the Gospels, it is well known that Jesus started His ministry with 12 apostles'. One hung himself ( Judas ). But Judas was replaced by Matthias in Acts. Although Jesus was obviously over the apostles,'  Jesus didn't do everything. Jesus gave authority to His apostles' which most Christians will not deny especially since it's crystal clear in Mark 3:14-15 "And he appointed twelve, to be with him, and to be sent out to preach 15 and have authority to cast out demons:"
Have you ever thought about how many of the 12 apostles' actually wrote books of the Bible ( Peter, James, John, Andrew, Bartholomew also called Nathanael, James ( the Lesser or Younger ), Judas, Jude also called Thaddeus or Lebbeus, Matthew also called Levi, Philip, Simon the Zealot and Thomas ) vs. 100% of them being commanded by Jesus in Matthew 28:19-20 "Go therefore and make disciples of all nations, baptizing them in the name of the Father and of the Son and of the Holy Spirit, teaching them to observe all that I have commanded you; and lo, I am with you always, to the close of the age." But would you agree that 100% of them spread the good news of the Gospel orally whether they ever wrote a book of the New Testament or not?
Have you ever really thought about "Sacred Tradition" being passed down orally? Jesus never actually wrote anything in the Bible. He taught orally. Jesus said far more than is written down: John 21:25 "But there are also many other things which Jesus did; were every one of them to be written, I suppose that the world itself could not contain the books that would be written."
Were there things Jesus taught to his apostles' orally that the apostles' orally communicated to others through "Sacred Tradition?" YES! 2 Thessalonians 2:15 "So then, brethren, stand firm and hold to the traditions which you were taught by us, either by word of mouth or by letter." Could there have been and still be a Magisterium ( teaching authority of the Church ) in place then and now? What was Paul doing in his letters? Did authority stop with the apostles' or was there a plan in place to appoint others to continue on generation after generation? Keep reading...
2) Jesus said to Peter in Matthew 16:18 "And I tell you, you are Peter, and on this rock I will build my church, and the gates of hell shall not prevail against it." (NIV) Yeah, yeah, I know the counter argument of Greek "Petros" and "Petras" as words for rock. I also know that Jesus spoke Aramaic and that rock is Kepha ( not masculine or feminine ). And Yes, I know that Jesus is the cornerstone as mentioned in Ephesians 2:20 "built upon the foundation of the apostles and prophets, Christ Jesus himself being the cornerstone." I do believe that Jesus is the head of His Church which is what the Catholic Church teaches, but I also believe Jesus still has a visible leader hear on earth for His Church: "The Pope." This is far to deep to go into here. However, Steve Ray wrote "Upon This Rock: St. Peter and the Primacy of Rome in Scripture and the Early Church" or to get the faster highights check this out on YouTube from Steve Ray. ( Baptist Convert To Catholicism )
3) Most Christians will agree that the apostles' continued the ministry Jesus started. Most Christians will agree that the Church grew based on the book of Acts. However, many Christians do not agree that Jesus left Peter in charge as the head of the apostles' and the head of His visible Church.
But what really gets me is the belief that when the apostles' died that the Church Jesus Christ established went into apostasy. That the God of the universe didn't have a plan. That Jesus Christ ( Savior of the World - King of Kings - Lord of Lords ) would let His Church "go to Hell in a handbasket" when He clearly said the "gates of Hell will NOT prevail against it."
Yet, miraculously Christianity came out of the dark ages of apostasy with Martin Luther and other reformers ( Revolters is more like it. Study it with an open mind. ) to fix it all beginning in 1517. Oh what a guy. Martin Luther the savior of true Christianity as know it today. Really? Have you really studied both sides of Martin Luther?
In the end, the 1500's really opened up the flood gates for churches starting and splitting. There has never been a time like the last 500 years of churches founded by men that split and split and split. If you study the first 1,500 years from the death of Christ vs. the last 500 years since the reformation ( revolution ), it's hard to ignore the overwhelming evidence of what private interpretation of scripture has led to: I am ONLY referring to the churches that most mainstream Christians would consider Christian churches. Even in the 1st, 2nd, 3rd and 4th centuries through today, there have been heretics.
Here's a list of a few denominations and their founders: Lutheranism ( Martin Luther 1517 ), Swiss Reformed Church ( Zwingli 1523 ) Calvinism ( John Calvin 1536 ), Presbyterianism ( John Knox 1560 ), Baptist Churches ( John Smyth 1605 ) Methodism ( John Wesley 1739 ) and Pentecostalism ( Charles Parham 1900 ). This is a very small list.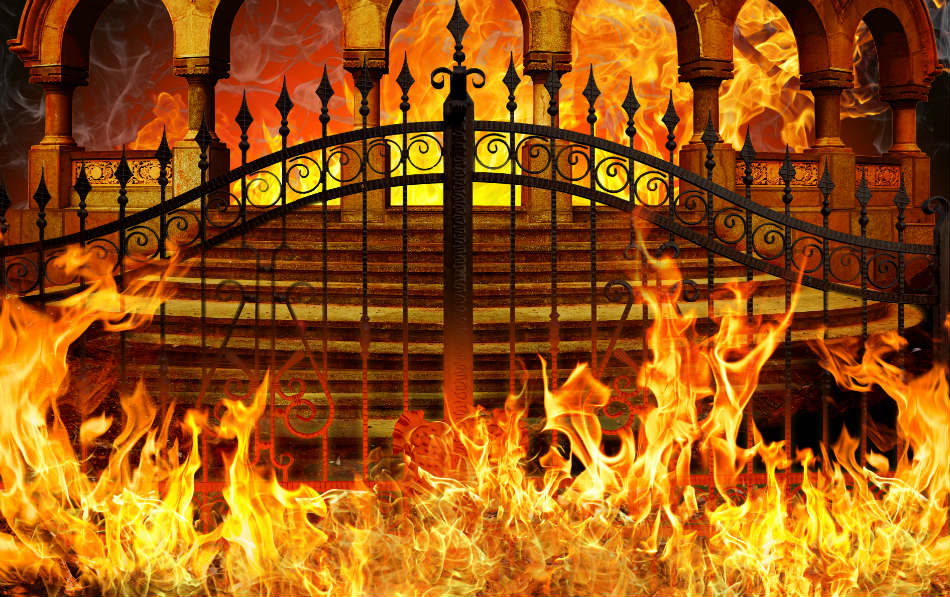 It is clear that the apostles' ( including Paul ) entrusted others who are named in the New Testament like Timothy and Titus as two quick examples. Most solid Bible believing Christians would not deny that Paul entrusted Timothy and Titus with important matters.
Let's look at Timothy first: Is it possible that Paul was grooming Timothy and giving Timothy advice to not only know and abide by the Christian faith in Paul's lifetime but to continue it after Paul's death?
In 1 Timothy 3:14,15 Paul writes to Timothy: "I hope to come to you soon, but I am writing these instructions to you so that, if I am delayed, you may know how one ought to behave in the household of God, which is the church of the living God, the pillar and bulwark of the truth. Was Paul talking about an invisible Church? Really?
In 1 Timothy 4:12-14 Paul writes to Timothy: "Let no one despise your youth, but set the believers an example in speech and conduct, in love, in faith, in purity. Till I come, attend to the public reading of scripture, to preaching, to teaching. Do not neglect the gift you have, which was given you by prophetic utterance when the council of elders laid their hands upon you."
Timothy wasn't the only one Paul directed advice to by name. In Titus 1:5, Paul writes: "This is why I left you in Crete, that you might amend what was defective, and appoint elders in every town as I directed you," It is very apparent that there were others through succession that were doing the work of the Lord through the direction of others like Paul. So Paul gave advice to Titus and Titus appointed elders ( presbyters - priests ).
Have you every thought about the laying on of hands and appointing of Bishops, Elder ( presbyters - priests ) and Deacons being never ending and not just stopping with Paul at his death around 67 AD? Do you think it's possible that those who Timothy and Titus appointed through the direction of Paul may have appointed others for generation after generation?
4) Early Church History - The Early Church Fathers - Sadly, I never knew much ( if anything at all ) about them prior to my Catholic journey.
Early church history and the writings of the early church fathers is what got me thinking beyond what can be found in the Bible. But for the Bible only ( sola scriptura ) Christians, it can be seen clearly in scripture as already demonstrated with Timothy and Titus.
Is there succession? Is that succession leadership based ( Bishops - Elders ( Presbyters - Priest ) - Deacons ) as seen in the New Testament? Why would it have all stopped with the death of the apostles' and not continued in never ending succession until our modern times? Is it not only possible but probable that generation after generation would train and ordain successors? It is more than probable because that is what has actually happened in the Catholic Church from Jesus to Peter and the apostles' through today.
Let's take a look: Jesus left Peter in charge with "the keys to the kingdom" (Matthew 16:19) along with other leadership that Jesus established ( the other apostles' ). Mark 3:14 "And he appointed twelve, to be with him, and to be sent out to preach."
Clearly in the New Testament, beyond the apostles,' others were placed in positions of authority and entrusted as already pointed out with Timothy and Titus. But is it not logical that someone would succeed Peter as leader and that there would still be Bishops, Elders ( Presbyters - Priest ) and Deacons in place? There is proof in the writings of The Early Church Fathers and history that this was not only logical but actually happened.
One of many examples is that of Polycarp ( an early church father and Bishop of Smyrna who lived from 69 to 155 AD ). Polycarp was a disciple of the Apostle John. Saint Jerome wrote that John ordained Polycarp as Bishop. But it doesn't stop there because Irenaeus ( Bishop of Lugdunum and author of Against Heresies who lived from 130 to 202 - dates often disputed ) was said to be from Polycarp's hometown and to have heard the preaching of Polycarp. Irenaeus is one of the first to use the idea of apostolic succession to refute his opponents ( source ).
The Early Church Fathers were not only shown to be leaders of the Church after the apostles' but also fought against heretics ( those holding an opinion at odds with what is generally accepted ). They continued on with both the written word and "Sacred Traditions" as handed down by the apostles.'
The Bishop of Rome ( "The Pope" ) has continued with a never ending list starting with Peter. What other church can claim this apostolic succession and also still have the visible leadership that started with Peter and continues today?
Have you ever stopped to think that the early Church leaders were "not" walking around caring a New Testament quoting verses left and right to attempt to prove a point like modern Christians often do? Have you ever stopped to think that it is well documented that the New Testament writings didn't begin for at least two decades after the death of Christ with the writings of Paul in the 50's, that the first Gospel was written near the year 70 with the rest of the Gospels written into the 80's and 90's and the Gospel of John being the last one written sometime in the 90's to early 100's? Although dates are debatable, they are close enough even in a heated debate to prove that "Sacred Tradition" passed along orally must have been key to early Christianity and is still key today through The Magisterium or Teaching Authority of the Church.
If all we need is the BIBLE ALONE ( Sola Scriptura ), what did the first Christians use as their rule of faith since the New Testament was not completed for 60 to 70 or so years after the death of Christ, was not fully and officially agreed upon as the 27 books we know today until around the year 400 and was also hand copied ( extremely expensive ) until the 1400's when the invention of the printing press changed things? Could there have been so few Bibles at one time in history that the Catholic Church chained them down to avoid having them stolen because they were so expensive and had to be copied by hand? Could it be that early Christians heard the word of God read more than they actually read the Bible themselves because there was not a family Bible in every home? Could it have been a visible Church? Could it have been The Teaching Authority of the Church? Could it have been The Bishop of Rome ( The Pope ) along with other Bishops, Elders ( Presbyters - Priest ) and Deacons?
Some Christians take the "led by the Holy Spirit" belief to extremes. If we are all being "led by the Holy Spirit," why is there so much confusion? Why is there so much Jesus and Me and I don't need a church or organized religion telling me what to do? ( I've been there. ) Why is there so much church hopping ( been there - done that ), church splitting, church arguing? Could it be that many Christians are not being truly "led by the Holy Spirit" but maybe some are being led by the "spirit of me and my private interpretation of the Bible?" Although you may think "Mormons" and "Jehovah's Witness" are over the top, how did they get started?
If you are a practicing Catholic, please learn your faith and not just go through the motions. If you are nominal Catholic or thinking about leaving the Catholic Church, please learn your faith, pray and get involved in living your Catholic faith. It really is beautiful and Christ centered. Finally, if you are non-Catholic, I hope that you will open your heart and open your mind to what the Father, Son and Holy Spirit have in store for you.
I believe there is a visible, hierarchal Church, founded by Jesus Christ, with a teaching authority in place that has protected "Sacred Tradition" and Biblical interpretation for the last 2000 years and has conducted 21 Ecumenical Councils over a period of 1700 years as of this writing to cover church matters: I'm glad that I have found a home in the Catholic Church that Christ established.
Psalm 19:14 "Let the words of my mouth and the meditation of my heart be acceptable in thy sight, O Lord, my rock and my redeemer."
______________________________________________________________________________________________________________________
Here's a list from the Santa Fe Arch Diocese of Churches in communion with Rome and those that call themselves Catholic but are not in communion with Rome. There are 1.2 billion ( roughly ) Roman Catholics in the world not counting those in communion with Rome. You can also see "What is the difference between the Roman Catholic and the Catholic religion?" At the end of the day, it's the Roman Catholic Church with the never ending succession of Popes ( from Peter through today ) that I believe is the Church Jesus Christ founded.