Galatians 2:20 "I have been crucified with Christ; it is no longer I who live, but Christ who lives in me; and the life I now live in the flesh I live by faith in the Son of God, who loved me and gave himself for me."
Just days before the one year anniversary of getting serious about my Catholic journey, I decided to tell my one and only sibling ( sister ) that I'm converting to Catholicism. She had no issue with it at all. I thought that if she had a serious problem with it then it would be even more challenging with our Father who we both agreed may not take it nearly as well as our Mother.
The reality is that I'm in my 50's with adult daughters of my own, so I'm definitely old enough to know what's right for my life when it comes to faith. I have to face God for David Williams and I'm convinced that my decision to become Catholic is the right one.
I started out by asking my sister, "Do you think Catholics are Christians?" Her reply was "Yes." That is one way that I personally feel indicates how the conversation has the potential to go. There are lots of other possible barriers even if someone believes Catholics are Christians, but for those who think Catholics are not even Christian ( and there are plenty ), then I have to be even more ready to give a defense: 1 Peter 3:15 "but in your hearts reverence Christ as Lord. Always be prepared to make a defense to any one who calls you to account for the hope that is in you, yet do it with gentleness and reverence;"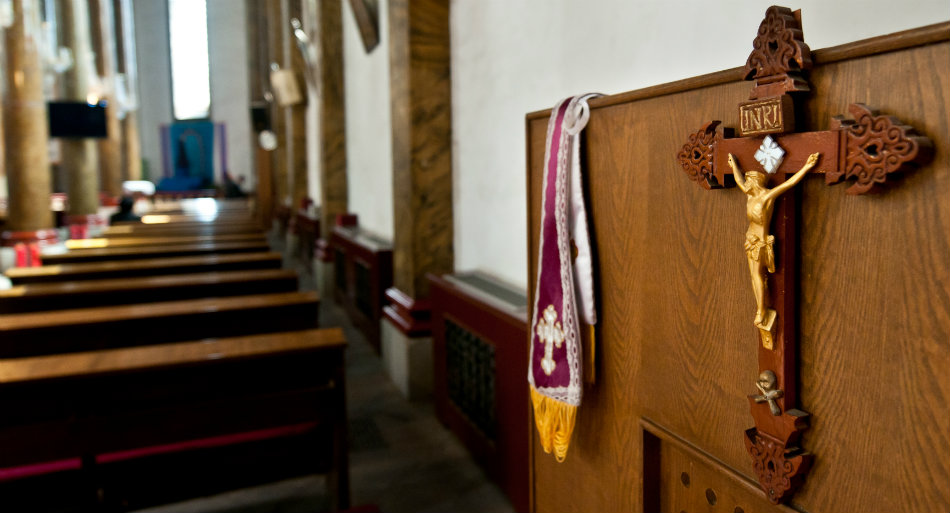 My sister said that if I felt being led to become Catholic and that if wasn't causing division in my marriage, that she was for it. Like me, she had no concerns with Catholics being Christian and no doubt that Catholics worship the same Christ that all true Christians worship.
What ( or who ) do you think one of her first questions was related to? Drum Roll...........
You likely guessed it right: Mary. But it was nothing negative about Mary. It was more along the lines of I know Catholics see Mary differently, but I'm not sure how. My sister doesn't think Catholics worship Mary which made it easier to skim the surface about Mary.
The conversation quickly moved along.
As I began to tell her about our first Mass on January 21st, 2017, I could not hold back the tears. The amazing tears of joy flooding my soul. If we had not been at lunch in public, the flood gates would have really come open. Even as I type this, I'm tearing up. My sister began to tear up as I told her about hearing Jesus, Jesus, Jesus spoken of during the roughly 10 minute homily ( preaching, exhortation ). He is the same Jesus that I fell in love with as a child. The same Jesus Christ who died on the cross for the sins of the world. Catholics don't have a skewed version of Jesus. After 50 years, I was sitting in a Catholic Church and listening to a Catholic Priest proclaim the name of Jesus over and over.
What's the one thing? When did you know?
My sister asked about that one thing that made me decide to become Catholic and when I knew? Well, there was no one thing and I don't remember the date that I made the decision. However, I did provide an answer better than that.
Although some Christians may not agree, my decision to convert to Catholicism came through intellectual knowledge ( relying on the intellect rather than upon emotions or feelings ). I learned about the Early Church Fathers and worship in the 1st, 2nd, 3rd and 4th centuries. It seemed very Catholic to me. There were many things in my hundreds of hours of attentiveness to the Catholic faith that lead me to the decision to become Catholic. The richness of the Catholic faith is awesome. Learning answers to the actual Catholic teachings and the history of the Catholic Church also played a role.
During my journey, I began to notice that many non-Catholics skimmed over key details of Church history, twisted Catholic teachings, got things about the Catholic Church outright wrong and often did not share scripture in its full context.
This is an extreme example that I'm being a little over the top about but will hopefully help with how it seems some people approach things like Church history: Jesus was born, spread the good news during his earthly ministry, died on the cross for our sins, was resurrected and ascended to heaven. After the apostles' died, the church was a complete mess ( you know that corrupt Catholic Church ) until 1517 when Martin Luther came along and reformed the church that he called "The Whore of Babylon."
Yep, there you have it. Good ol Martin Luther. What a guy. He cleaned up nearly 1500 years of mess that was created by the Catholic Church after Jesus and the Apostles' because what logical sense does it make that the God of the Universe would have a plan in place that was implemented by Christ before His death on the cross? Oh, Martin Luther, 1500 years later, must have been that plan.
Hello!!! I don't think so. As a matter of fact, I know that I know that I know that there is much more to it than that. It gets under my skin when I hear things that are outright wrong like in 1546 the Catholic Church added 7 books to the Bible or that Catholics worship Mary ( any Catholic who does is wrong in the eyes of the Catholic Church ). Yes, I have become a defender of the Catholic faith because ignorance is both rampant and irritating.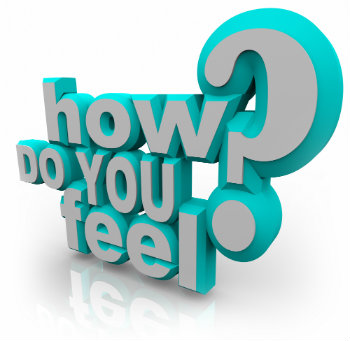 There is a place for feelings with many decisions in life. I've been there done that when it comes to making spiritual decisions that are very much feelings based. For example, the top reasons that I attended the last Baptist church that we considered our church home was that I liked the preachers preaching and the praise and worship leader and the music. This decision relates to why we left the prior Baptist church. Although I liked the praise and worship and music part, I didn't like the preachers preaching as much as the other church that we settled on. This is a very Protestant way of choosing a church. As long Jesus is at the core, the decision to be a part of a new church can be driven by feelings like: How do I feel about the preacher? How do I feel about the praise and worship? How do I feel about the music? Did I feel welcome? Did I feel the spirit of God moving? Did I feel, feel, feel? As long as it feels good, it must be right.
Don't get me wrong. Feelings are important. But there is also a place for intellectual decisions in faith. As a matter of fact, not being driven by emotions and feelings is not a bad way to approach faith because too often Christians are driven by feelings and emotions that are not always right. In my case, it has been a journey in search of the truth no matter what the truth is: A truth journey that has led me into the Catholic Church.
If my journey was driven by feelings, then I would have never continued it. I have felt out of place because I didn't understand the flow of the service or know what all those Catholics were saying. I have felt that it's not fair that I ( David Williams - a Christian who loves Jesus ) cannot participate in Holy Communion ( The Eucharist ). Yes, I have had good feelings that I have felt the presence of God and the calm, loving, peace of the Holy Spirit, but deciding to become Catholic has not been solely feelings based.
There have been times that I felt like just giving up and letting it be me and Jesus at home because me and Jesus at home is all I need. I don't need some church, some organized religion and some pastor guiding me. That's part of problem with the reformation and the 5 Solas: Sola Scriptura ("Scripture alone") | Sola Fide ("faith alone") | Sola Gratia ("grace alone") | Solus Christus ("Christ alone") | Soli Deo Gloria ("to the glory of God alone"). Where is a church with a pastor in that? As long as through God's grace I have faith in Christ along with my handy Holy Bible and I'm giving God all the glory, then I'm good. Yes, there is some partial truth in the 5 Solas. But it's clear that the New Testament goes far deeper. Yes, Catholics are saved by grace through faith in Jesus Christ, believe the Bible is the word of God and all worship is to God alone. However, does it really stop there? Could there be something deeper? Yes!
I had a desire to understand and to seek out the truth whether that made me warm and fuzzy inside or not. I was on a journey of what is true not a journey of holding hands and singing "Kumbaya" because it made me feel good. I'm glad that I didn't give up based on how I felt because I discovered something that I had never paid much attention to: The Catholic Church and Jesus Christ is at the center of it all.


After we left the restaurant, I decided to stop by St. Catherine of Sienna in Wake Forest that is pictured above. I wanted my sister to see the beauty of the inside of a Catholic Church. She was attentive as I explained several things and she enjoyed the beauty pictured above.
During all of this conversation, I discovered that my sister is seeking. She is seeking a new church home, but I'm not going to be a pushy Catholic ( soon to be officially ). As a matter of fact, I have yet to meet a pushy Catholic. I simply want to share my faith, share the beauty that I have found in the Catholic Church and let God do the rest.
Psalm 25:5 "Lead me in thy truth, and teach me, for thou art the God of my salvation; for thee I wait all the day long."
Although I have no doubt that there are Christians who love Jesus inside and outside the Catholic Church and no I don't believe, nor does the Catholic Church teach it, that it's the Church that saves you, I can only hope and pray that others will discover what I have discovered in "One, Holy, Catholic and Apostolic Church."
I'll close with I Corinthians Chapter 13:
If I speak in the tongues of men and of angels, but have not love, I am a noisy gong or a clanging cymbal. And if I have prophetic powers, and understand all mysteries and all knowledge, and if I have all faith, so as to remove mountains, but have not love, I am nothing. If I give away all I have, and if I deliver my body to be burned, but have not love, I gain nothing.
Love is patient and kind; love is not jealous or boastful; it is not arrogant or rude. Love does not insist on its own way; it is not irritable or resentful; it does not rejoice at wrong, but rejoices in the right. Love bears all things, believes all things, hopes all things, endures all things.
Love never ends; as for prophecies, they will pass away; as for tongues, they will cease; as for knowledge, it will pass away. For our knowledge is imperfect and our prophecy is imperfect; but when the perfect comes, the imperfect will pass away.
When I was a child, I spoke like a child, I thought like a child, I reasoned like a child; when I became a man, I gave up childish ways. For now we see in a mirror dimly, but then face to face. Now I know in part; then I shall understand fully, even as I have been fully understood.
So faith, hope, love abide, these three; but the greatest of these is love.
I love you Jessica.