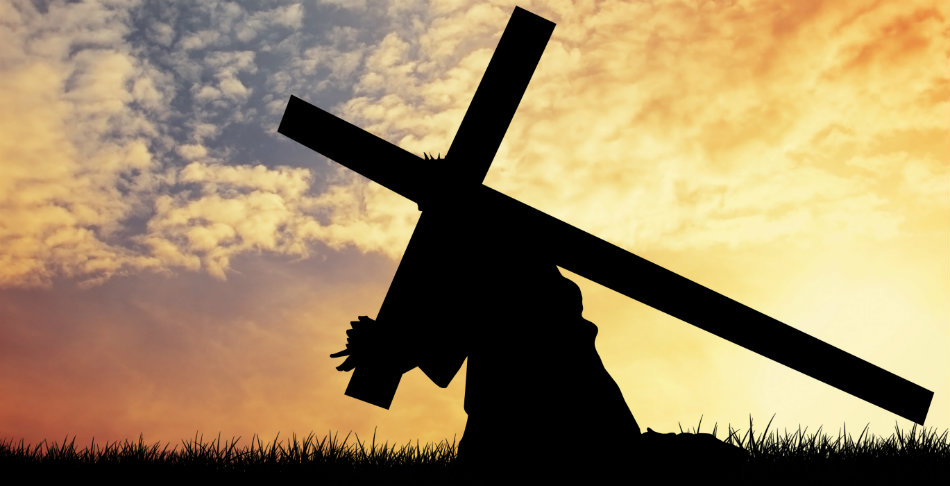 Although Brenda and I attended our first Catholic Mass on Saturday, January 21st, 2017 ( Fr. Edward Wolanski ), I didn't get serious about this website until late 2017, so I'm going back in time a few months with this first blog post.
I've spent most of my Protestant time attending Pentecostal and Baptist Churches except for some Church of Christ attendance over the years because that's the church Brenda was raised in.
This may come as a surprise, but neither of us were exposed to a lot of anti-Catholicism or negativity about Catholics. Many people falsely believe that Catholics are NOT Christian, that Catholics worship Mary, that Catholics are encouraged NOT to read the bible and much more: Brenda and I both came from the mindset that Catholics are fellow Christians ( Brothers and Sisters in Christ ) that simply worship different than the denominations we have been around.
We attended our first Mass together at Sacred Heart Cathedral in Downtown Raleigh with Catholic friends (Barry and Liz). I had meet Liz in July 2016 because we were being considered to produce the 2017 BAA video which we ended up doing and as of this post, we are finalizing the 2018 BAA video. January 16th, 2017 ( MLK Day ) was the first time that I met Barry when Liz made the connection for me to ask some questions that are typical of many Protestants exploring the Catholic faith. Barry has since become a great friend who I meet with regularly.
Brenda and I had no idea what to expect, but after attending Pentecostal, Baptist and Church of Christ over the years, we were pretty well equipped for a wide variety of options. However, the Mass at Sacred Heart was like no other service we had ever attended.
1) I cannot tell you the last time that any Protestant church that we have attended read so much scripture in one service ( according to some, Catholics don't know scripture ). Remember Romans 10:17 "Thus faith comes from what is heard, and what is heard comes through the word of Christ." or another translation that may be more familiar to Protestant readers "So then faith comes by hearing, and hearing by the word of God." Well, we heard a lot of reading from the word of God.
The closest thing to this much scripture in our personal experience at a Protestant church  that we've heard read in one service is most likely reading from scripture during the Christmas season ( once a year ).
To put it into perspective, I have the scriptures from the Mass listed below. You will have to scroll a bit to get to #2.
Reading #1 IS 8:23—9:3

First the Lord degraded the land of Zebulun
and the land of Naphtali;
but in the end he has glorified the seaward road,
the land west of the Jordan,
the District of the Gentiles.
Anguish has taken wing, dispelled is darkness:
for there is no gloom where but now there was distress.
The people who walked in darkness
have seen a great light;
upon those who dwelt in the land of gloom
a light has shone.
You have brought them abundant joy
and great rejoicing,
as they rejoice before you as at the harvest,
as people make merry when dividing spoils.
For the yoke that burdened them,
the pole on their shoulder,
and the rod of their taskmaster
you have smashed, as on the day of Midian.
Reading #2 1 COR 1:10-13, 17
I urge you, brothers and sisters, in the name of our Lord Jesus Christ,
that all of you agree in what you say,
and that there be no divisions among you,
but that you be united in the same mind and in the same purpose.
For it has been reported to me about you, my brothers and sisters,
by Chloe's people, that there are rivalries among you.
I mean that each of you is saying,
"I belong to Paul," or "I belong to Apollos,"
or "I belong to Cephas," or "I belong to Christ."
Is Christ divided?
Was Paul crucified for you?
Or were you baptized in the name of Paul?
For Christ did not send me to baptize but to preach the gospel,
and not with the wisdom of human eloquence,
so that the cross of Christ might not be emptied of its meaning.
Gospel Reading: MT 4:12-23
When Jesus heard that John had been arrested,
he withdrew to Galilee.
He left Nazareth and went to live in Capernaum by the sea,
in the region of Zebulun and Naphtali,
that what had been said through Isaiah the prophet
might be fulfilled:
Land of Zebulun and land of Naphtali,
the way to the sea, beyond the Jordan,
Galilee of the Gentiles,
the people who sit in darkness have seen a great light,
on those dwelling in a land overshadowed by death
light has arisen.
From that time on, Jesus began to preach and say,
"Repent, for the kingdom of heaven is at hand."
As he was walking by the Sea of Galilee, he saw two brothers,
Simon who is called Peter, and his brother Andrew,
casting a net into the sea; they were fishermen.
He said to them,
"Come after me, and I will make you fishers of men."
At once they left their nets and followed him.
He walked along from there and saw two other brothers,
James, the son of Zebedee, and his brother John.
They were in a boat, with their father Zebedee, mending their nets.
He called them, and immediately they left their boat and their father
and followed him.
He went around all of Galilee,
teaching in their synagogues, proclaiming the gospel of the kingdom,
and curing every disease and illness among the people.
2) We did a lot of standing. It was likely a little more than in most Protestant churches we've attended. One of the most impressive things to me was standing during the reading of the Gospel. Yes, I've done that in Protestant churches, but that's not the case all the time with my personal experience in numerous chruches. Standing is the norm when the Gospel is read in a Catholic church.
3) We spent more time on our knees than most Protestant churches we've attended. The majority of non-Catholic services that we've attended never included any kneeling time. There has never been a Catholic Mass service in 2017 that we've attended that did not include kneeling. Like standing for the Gospel, kneeling is a core part of the service.
4) The Homily ( or preaching / sermon ) only lasts about 10 minutes. I heard the name of Jesus more times over and over in roughly 10 minutes than probably 75%+ of all the 30 to 45+ minute sermons I've heard in many Protestant churches.
Guess what? I never heard Mary mentioned once and I was listening intensely. Don't be fooled by thinking Catholics worship Mary. Any Catholics that worship Mary are confused. Catholics worship the same Jesus as Protestants do. They don't have a twisted misconception of who Jesus is.
Fr. Edward ( Wolanski ) closed the Homily by encouraging the congregation to READ next weeks Gospel.
5) The highlight at a Catholic Mass is The Eucharist ( The Lords Supper ). From a Catholic perspective, it is far too deep of a subject to get into on this post. For many Protestants, it's something that's symbolic that is done once a quarter in many churches.
The Church of Christ puts a stronger emphasis on The Lords Supper ( Eucharist ) by participating weekly, but it is still no where near the emphasis that the Catholic Church has through transubstantiation and the Eucharist being one of the 7 sacraments.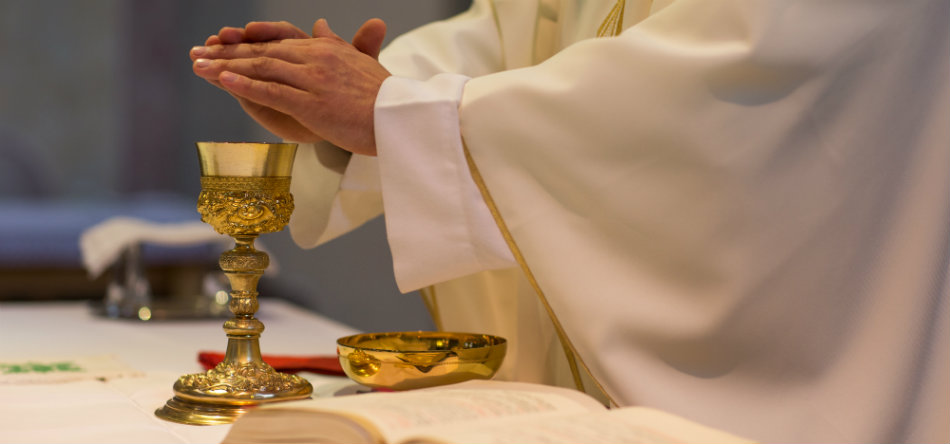 "The Eucharist is the heart and the summit of the Church's life, for in it Christ associates his Church and all her members with his sacrifice of praise and thanksgiving offered once for all on the cross to his Father; by this sacrifice he pours out the graces of salvation on his Body which is the Church" (Catechism of the Catholic Church, 1407).
"It is Christ himself, the eternal high priest of the New Covenant who, acting through the ministry of the priests, offers the Eucharistic sacrifice. And it is the same Christ, really present under the species of bread and wine, who is the offering of the Eucharistic sacrifice" (Catechism of the Catholic Church, 1410).
6) Closing the Mass ends with something like "Go forth the Mass is ended" or "The Mass is ended, go in peace."
The full service lasted around 60 minutes to maybe 65 minutes. We've found that to be the common length for all weekend Mass services that we've attended in 2017
Attending our first Catholic Mass did not cause us to say "Never Again." It helped open us up to a new way of worship and was really a core part of our 2017 Catholic journey.
Order:  "The Mass Explained" by Father Larry Richards on CD, DVD or MP3