Dictionary.com defines CONTEXT as "The parts of a written or spoken statement that precede or follow a specific word or passage, usually influencing its meaning or effect: You have misinterpreted my remark because you took it out of context -------------- the set of circumstances or facts that surround a particular event, situation, etc."
I was raised in a Pentecostal church and was taught that the Bible is the inherent, infallible word of God that never contradicts itself, that "All scripture is inspired by God and profitable for teaching, for reproof, for correction, and for training in righteousness, that the man of God may be complete, equipped for every good work." 2 Timothy 3:16-17 and that one should "Do your best to present yourself to God as one approved, a workman who has no need to be ashamed, rightly handling the word of truth." 2 Timothy 2:15
The above definitely gave me a good foundation, but early on, my mother, who was deep into scripture when I was growing up, taught me about context. She used this as an example "he went and hanged himself" which is the end of Matthew 27:5 followed by "And Jesus said to him, "Go and do likewise" which is the end of Matthew 10:37. If that doesn't show how scripture slinging can get way out of context, I'm not sure what else does? That example has stuck in my mind for many years.
Oh, I get it: Any reasonable person would know this is not being used in proper context. Then "Houston, we have a problem" because who decides on proper context and what is reasonable and not reasonable? Who decides what is proper Biblical interpretation? Is it up to each individual as lead by the Spirit? If that is the case, why are there so many denominations? Could it be the Church founded by Jesus Christ 2000 years ago that is still in existence today that has the authority to properly interpret the Bible? I'm referring to the Catholic Church not the denominational mess that came from the Protestant Reformation in the 1500's from a Catholic priest named Martin Luther.
Let's take a look at some interpretation:
1 John 5:13 " I write this to you who believe in the name of the Son of God, that you may know that you have eternal life." Have you heard of "Once saved - always saved?" Have you ever heard about "faith alone," that works are not necessary and that no matter what you do that once you "accept Jesus into your heart as your personal Lord and Savior" that you all set for past, present and future sins?

What are some of the things John writes in First John before 1 John 5:13? Great question. Glad you asked. Let's look at some of the context leading up to 1 John 5:13.
Further Study: Feel free to read all 5 chapters of First John and not just what I have below. To go even deeper, you can look into the Greek text translation. However, Jesus spoke Aramaic which means you may have to go beyond the Greek text. But if you are a Catholic, you have the teaching authority of the Church with a 2000 year never ending succession to rely upon.
Are we "once saved always saved" and are we "saved by faith alone?" Not only are either of these not taught by the Catholic Church, but neither of the two are completely Biblical when scripture is interpreted in the proper context.
Please don't take the Catholic Church comment out of context because the Catholic Church teaches that we are saved through God's grace through faith in Jesus Christ, but much like my Pentecostal upbringing, it doesn't stop there: We should LIVE out our faith.
Living out our faith is a core part of what John has been talking about in I John leading up to when he says "that you may know that you have eternal life."
1 John 1:6-10 "If we say we have fellowship with him while we walk in darkness, we lie and do not live according to the truth; but if we walk in the light, as he is in the light, we have fellowship with one another, and the blood of Jesus his Son cleanses us from all sin."
Walk ( It's a verb. Means action is needed. We have to do: WALK. ) If "we lie and do not live according to the truth," why would we go to heaven? Will liars go to heaven? Will those that walk in darkness go to heaven? God decides in the end.
1 John 2:1-6 "My little children, I am writing this to you so that you may not sin; but if any one does sin, we have an advocate with the Father, Jesus Christ the righteous; and he is the expiation for our sins, and not for ours only but also for the sins of the whole world. And by this we may be sure that we know him, if we keep his commandments. He who says "I know him" but disobeys his commandments is a liar, and the truth is not in him; but whoever keeps his word, in him truly love for God is perfected. By this we may be sure that we are in him: he who says he abides in him ought to walk in the same way in which he walked.
Keep ( It's a verb. Means action is needed. We have to do: KEEP HIS COMMANDMENTS. ) Liar is being used again: "He who says "I know him" but disobeys his commandments is a liar."
1 John 2:15-17 "Do not love the world or the things in the world. If any one loves the world, love for the Father is not in him. For all that is in the world, the lust of the flesh and the lust of the eyes and the pride of life, is not of the Father but is of the world. And the world passes away, and the lust of it; but he who does the will of God abides for ever."
Do ( It's a verb. Means action is needed. We have to do: DO THE WILL OF GOD.) What is the will of God? Faith Alone? I don't think so.
1 John 4:11-12 & 20-21 "Beloved, if God so loved us, we also ought to love one another. No man has ever seen God; if we love one another, God abides in us and his love is perfected in us.---- If any one says, "I love God," and hates his brother, he is a liar; for he who does not love his brother whom he has seen, cannot love God whom he has not seen. And this commandment we have from him, that he who loves God should love his brother also."
The New Testament is clear that we should love one another. Love is not only something that we feel inside, but love should be shown through actions. If you have a spouse, family member or even a dog that you truly love in your heart, don't you show that love through action? To love other people we have to show it and not just say it. If we truly love Jesus, we will live out that love through our actions.
1 John 5:1-3 "Every one who believes that Jesus is the Christ is a child of God, and every one who loves the parent loves the child. By this we know that we love the children of God, when we love God and obey his commandments. For this is the love of God, that we keep his commandments. And his commandments are not burdensome."
Believes, Obey, Keep ( All are verbs. Means action is needed. We have to do. )
So let's look again at 1 John 5:13 " I write this to you who believe in the name of the Son of God, that you may know that you have eternal life."
What does John write?
He writes that we have to "Walk, Keep, Do, Love, Believe, Obey and in many cases we are a LIAR if we don't." FYI, this is not all that's in the 5 chapters of 1 John. There are a lot of IF - THEN scenarios.
Jesus said in The Gospel of John 14:15 "If you love me, you will keep my commandments." In other words IF - THEN. There is a lot of IF - THEN in the New Testament. The Bible does not say that "If you have faith alone, then you will be once saved always saved."
Quick Story: I watched a documentary years ago that included a married couple that were once Baptist Missionaries ( not picking on Baptist ) that needed money and got involved with working in the porn industry. I think they were "once saved - sincere Christians" and doing God's will at one time in their life. I believe they had faith and lived it as Baptist Missionaries. Although God decides in end who makes it to heaven, unless this couple repents/repented of their sins and return to God "once saved - always saved" is something that's hard to grasp. Also, I don't buy into that they were "never saved to start with."
When the Bible is interpreted in proper context, it seems to me that "once saved always saved" and "faith alone" don't have a solid foundation.
I believe that "I have been saved; I am being saved; and I will be saved." I want to be able to say like Paul said in 2 Timothy 4:7-8 "I have fought the good fight, I have finished the race, I have kept the faith. Henceforth there is laid up for me the crown of righteousness, which the Lord, the righteous judge, will award to me on that Day, and not only to me but also to all who have loved his appearing."
Apologetics Advice For Standing Firm In The Faith...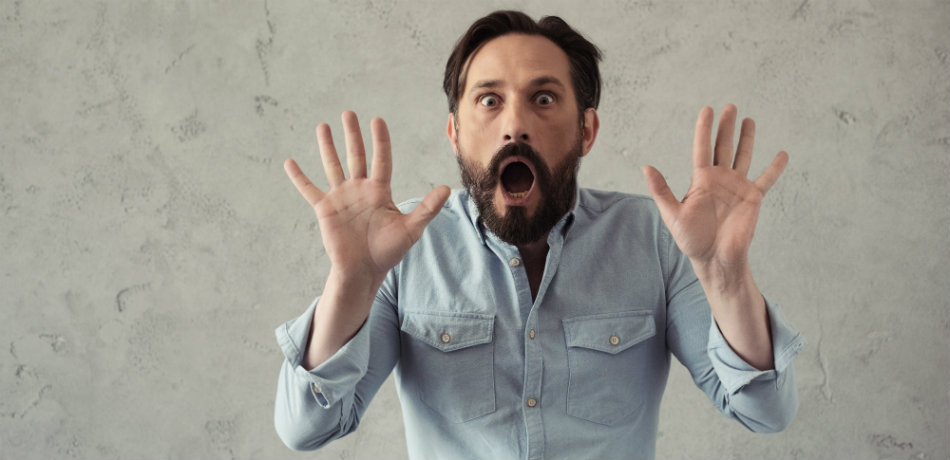 1) DO NOT BE INTIMIDATED - If you don't know the answer, tell them you will get back to them and do get back to them. Catholic.com is a great place to find answers and related scriptures to support the answer or send them to Catholic.com. TIP: don't hesitate to bring in a knowledgeable friend to join you in coffee with anyone challenging your Catholic faith, but be sure your friend knows the objections being raised toward the Catholic position.
2) If you are a Catholic and assuming you take the actual stance that the Church teaches, you have the teaching authority of the Church to back up your position. Remember, context, context, context. It's not uncommon to read the scriptures before and/or after the ONE verse being used to get more context. Encourage anyone challenging you to read the verses before and after the single scripture that he or she is quoting and ask them about context? Who? What? Where? When? Why? How? In addition, language is important because Greek to English can be different plus Jesus spoke Aramaic. Therefore, Aramaic may be different like the example of ROCK: English: Rock | Greek: Petros - Petra | Aramaic: Kepha.
Here's a quick example of using just one verse:
John 3:3 Jesus speaking... ".... unless one is born again he cannot see the kingdom of God."
That single verse may be used on a Catholic to ask "Are You Born Again" which many Catholics don't know how to answer to satisfy the ears of a Protestant believer. What does "Born Again" really many? Many Protestant Christians will say that it means that you have "asked Jesus into your heart to be your personal Lord and Savior." ( Hmm... Where's that in the Bible? )
John 3:5 Jesus goes on to say... "... unless one is born of water and the Spirit, he cannot enter the kingdom of God."
John 3:16 Jesus continues with... "For God so loved the world, that he gave his only Son, that whoever believes in him should not perish but have eternal life."
With these 3 verses: "One must be born again by being born of water and the Spirit and one must believe." However, to go even deeper, believe is a verb and requires action. So the context of the Bible and the teaching authority of the Catholic Church provides a better understanding through the FULLNESS OF TRUTH and not just bits and pieces through out of context scripture slinging to attempt to prove a point like the popular Romans Road verses ( Romans 3:23, 3:10, 6:23, 5:8, 10:9-10 and Romans 10:13 ) used to lead someone to the Sinners Prayer ( not in the Bible ). According to many Protestant Christians, once you "ask Jesus into your heart to be your personal Lord and Savior," you are all set and are now born again. But in the proper context of scripture, is that all that one needs to do?
3) Read The Bible. You don't have to be able to quote hundreds of verses, but knowing a few may prove beneficial. Most Christians know John 3:16. If you can only quote 10 verses and someone else can quote 50, does that alone make them a better Christian? Nope! If you are a practicing Catholic, you likely know more scripture than you realize because the Mass is full of scripture plus all the readings.
4) If you want to know what the Catholic Church really ( not allegedly ) teaches, make sure you have access to the Catechism of the Catholic Church. You can even email this link to the person challenging your faith.
5) Get the EWTN app and listen to AUDIO ON DEMAND. "Called To Communion" is on 2 p.m. to 3 p.m. EST Monday through Friday and repeats at 11 p.m. EST. However, with the APP, you can listen anytime with AUDIO ON DEMAND. Here's the description to "Called To Communion" ...What's stopping you from becoming a Catholic? Catholic catechist, writer and speaker, Dr. David Anders answers that question and more when he takes calls from non-Catholics. TIP: encourage others Catholics and non-Catholics to download the ETWN APP and let them know about "Called To Communion."
6) If you are a practicing Catholic, you likely know the Nicene Creed very well. If someone wants to know what you believe as a Catholic, the Nicene Creed summarizes what Catholic beliefs in a nutshell very well.
In closing, don't let some Bible quoting Christian cause you to lose confidence in your Catholic Christian Faith. You should strive to know your faith. You should also encourage anyone challenging you to visit Catholic.com, look at the Catechism of the Catholic Church and get the EWTN APP. If they love to study and to quote scripture, give them a homework assignment that is not drenched in anti-Catholicism. Then, once they complete their homework and you do yours, get back together with them. Who knows? They may become a Catholic Christian.